International Shipping Information

All international orders ship via DHL Express
Items Eligible for International Shipping will be available to ship with DHL Option once an International shipping address has been added at checkout.
In the event an item is not eligible to ship internationally or you have a mixed Cart of International Eligible and Non Eligible Items TO AN INTERNATIONAL ADDRESS the following message will appear: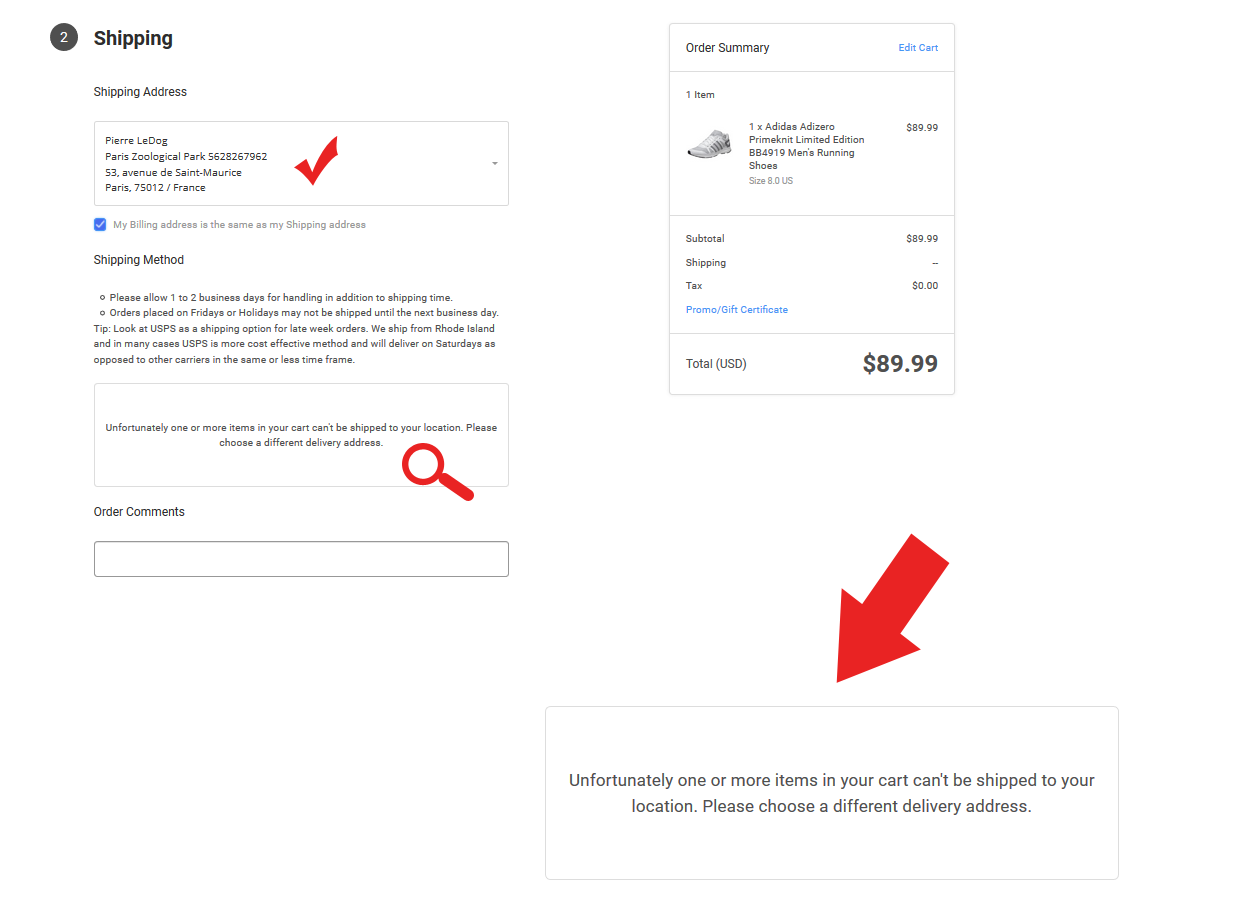 International Restrictions
We follow and respect the guidelines set by our Suppliers. Products that are restricted from shipping outside of the United States due to Manufacturers Policies cannot and will not be eligible to ship to non domestic addresses.
Customers placing international orders will be responsible for all import taxes.
The recipient of an international shipment may be subject to such import taxes, customs duties and fees, which are levied once a shipment reaches the recipient's country. Additional charges for customs clearance must be paid by the recipient; we have no control over these charges and can't predict what they may be. Customs policies vary widely from country to country; you should contact your local customs office for more information. When customs clearance procedures are required, it can cause delays beyond our original delivery estimates.
Everysportforless.com is not liable for any items lost, stolen, or damaged during shipment. Courier company holds full responsibility upon departure from the Everysportforless.com shipping facility. Customers are advised to file a loss/damage claim directly through the courier. Everysportforless will provide all necessary information needed to facilitate claim. Due to liability of courier, no refund or exchange will be given until the investigation is complete and the claim has been issued and reimbursed. Please note that while lost orders are one of our top priorities, package claims are a long and very extensive process and can often take several weeks or more to complete.
International Order Correspondence
For the convenience of our customers any correspondence in regards to Items Shipped Worldwide should be sent to weborders@everysport.us. Correspondence will be returned during our business hours in the United States Eastern Standard Time Zone.
Misc Policies

For Logistical reasons some items that are classified as drop ship only are not eligible for International Shipping. Free Shipping at $149.99 also does not apply to International Shipping.