Grays GX 750 Junior Field Hockey Stick 34"
SKU:

FHO20915

UPC:

769370961433

Shipping:

Calculated at Checkout
Description
Grays GX 750 Junior Field Hockey Stick 34"
Model: GX 750
Model Number: 9601
Color: Black, Orange, White
Size: 34"
Junior Field Hockey Stick
Features
Standard Handle
Maxi Head Shape
Stiff Power Rating
20mm Blade Profile
Standard Head Face
Introductory Level Composite Construction
10% Carbon, 10% Aramid, 80% Fiberglass
Recommended for Middle School to High School players
Everysportforless says...
The GX750 is Gray's introductory-level composite stick. This field hockey stick is constructed of a carbon, aramid and fiberglass blend, allowing the player to generate maximum power and offers extra durability. The fiberglass matrix, in particular, ensures excellent control with superb balance and feel whereas the increased aramid mix improves shock absorption. The GX750's traditional Standard blade profile offers a classic bow along the length of the handle and blade. The Maxi toe assists the player in drag flicks and reverse stick control by combining extra receiving surface and hitting power.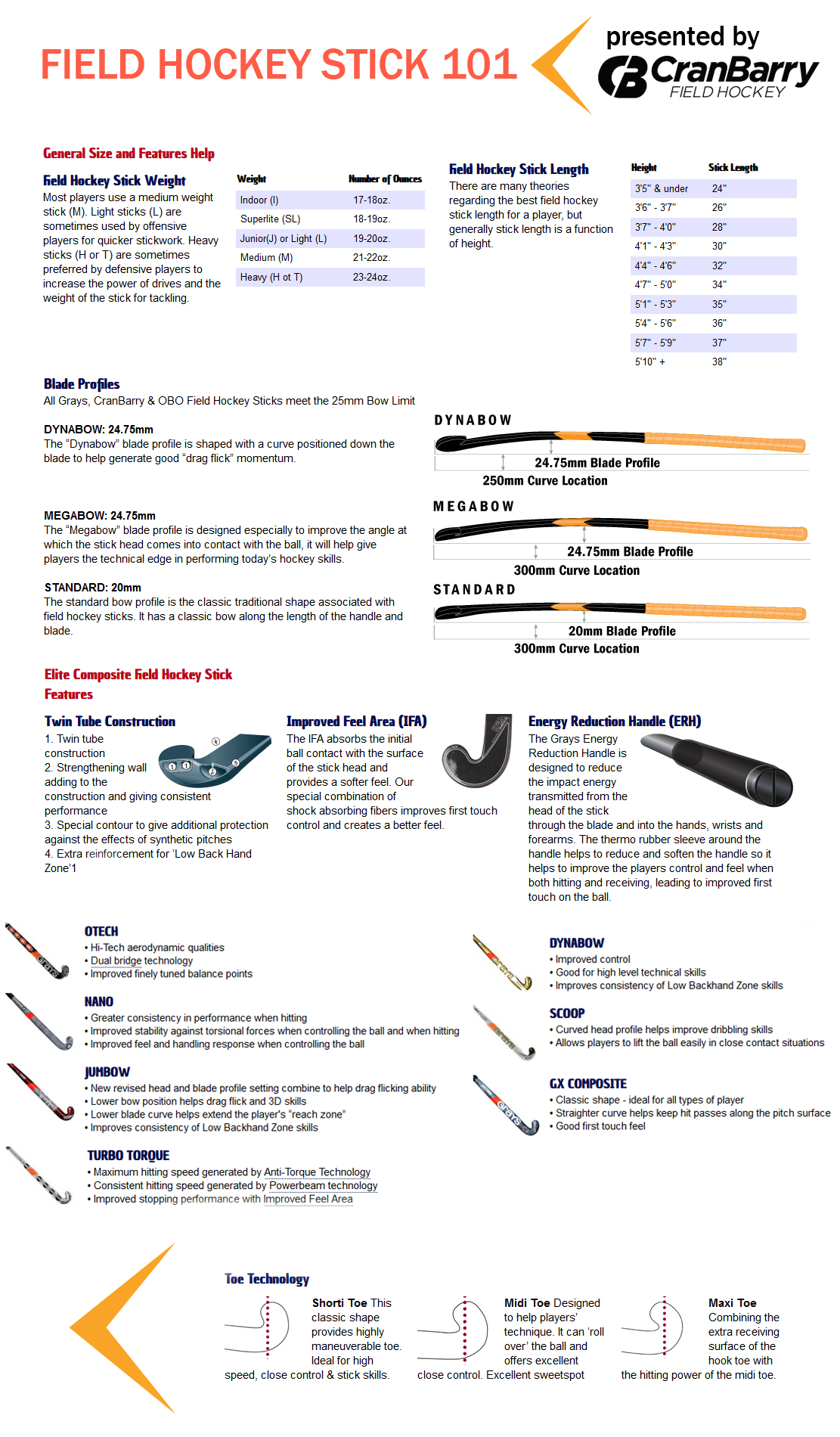 Warranty & Return Info
Easy Returns - Money Back Guarantee
Everysportforless.com is committed to bringing you an easy and fair customer friendly new/unopened return policy. If you are not 100% satisfied with what you have purchased from Everysportforless.com, return it within 60 days of purchase and take advantage of no-hassle money back guarantee. We'll refund you the product price on any returned item(s). You won't have to worry about your refund or store credit. We have you covered. To quote Brianne P. of Naples, Florida, "Rockstar Customer Service"
Note: We do not accept returns on used products. All returns must be in their original packaging with original hang tags and shoe boxes must be free of tape and labels. Otherwise a restocking fee may apply.
Warranty
All of the products we carry are from the top name brands in the industry and come with a full manufacturer warranty covering any and all product defects. If specific Warranty information applies for a product it will be available by clicking the warranty tab just above the description. If you have any questions about the warranty on a given product, let us know via email at weborders@everysport.us.
For an in-depth look at our Return Policies please visit our Returns & Shipping Page
View All
Close